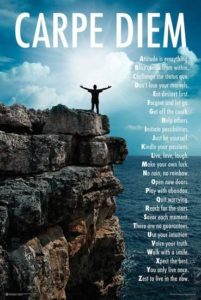 For Michelle of Grimley Family Dental, the New Year is all about starting strong with her goals and intentions. Starting strong means action. Stop thinking and analyzing and just go. One of the biggest challenges not only for Michelle, but many people this year, is staying positive in a seemingly negative world. Her plan, when negativity creeps in, is to refocus to a more positive mindset by connecting with nature and focusing on living in the now. For Michelle that means focusing on everything in her life that she is grateful for.
Michelle also wants to challenge herself by learning a different language. She currently only speaks English and really admires people that are bilingual. She believes it's important to challenge our brains in that way.
Michelle has a few helpful tips for staying on track of her goals. First, she lays out actionable steps with due dates so it's easier to hold herself accountable. Also, sharing your intentions with friends and family might help. You don't want them to end up thinking you are flaky! She also likes to write down goals in a calendar or planner. Make sure to review your calendar every evening before the next day so you can prepare accordingly. Putting a reminder alarms in your phone might help too. Michelle is learning how to not look at tasks in their entirety, but to look at them in small steps to avoid being overwhelmed and paralyzed by them.
Remember to appreciate and be grateful for everything... Including the bad things. Go with the flow! Also keep your eye out for our quarterly contests this year. We are going to start the year off with a Zoom Whitening special of $300 which includes a $40 mail-in rebate, custom take home whitening tray, and a whitening pen for future touch ups! We can't wait to see all your smiling faces in our office at your next appointment!