For Jody at Grimley Family Dental, there's nothing more exciting than to plan out her summer vacation getaways. Whether it's just a local trip or a faraway destination, traveling is a time of excitement and exploration. But probably the most essential part of traveling for Jody is the quality time spent with her family. From all the amazing food they eat to capturing special moments in photos to fondly look back later down the road--there's nothing better than bonding time with family! 
What you pack on a trip is just as important as your destination! Jody never travels without her camera, sunscreen, a backpack, a Cubs baseball hat, and a good pair of walking shoes! Besides enjoying long road trips with her family, Jody has aspirations of seeing places that are a little further away. Some of the places on her travel bucket list are Egypt, Ireland, and taking an Alaskan Cruise.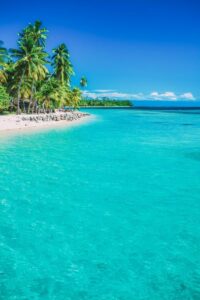 What are your summer travel aspirations? Let us know the next time you're in the office!